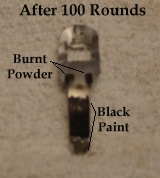 The reason for using a Trigger Blast Shield is to keep gunpowder from getting into the trigger. After the shield is in place some gunpowder will get into the trigger, but most is blocked, leaving a smooth pull to the trigger even after hundreds of rounds fired.
You will need a beverage can, sand paper, Dremel with cutting disk, and (if desired) black paint.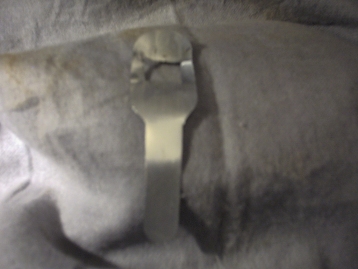 Note: The trigger shield will make the grip fit tighter to the barrel on reassembly. This may be a problem on newer guns, but works great on older, looser fitting guns.